How To Segment Google Shopping Campaigns By Product
There are many reasons why you may want to segment your Google Shopping Campaigns. You may want to separate products out by type, brand, price or margin for instance.
Segmenting your shopping campaigns makes your ecommerce ppc management much easier & results more transparent.
In this article, we'll show you the quick way to segment your campaigns.
Hidden Feature
In your campaign settings, you'll find a hidden feature that allows you to filter your inventory for you shopping campaign.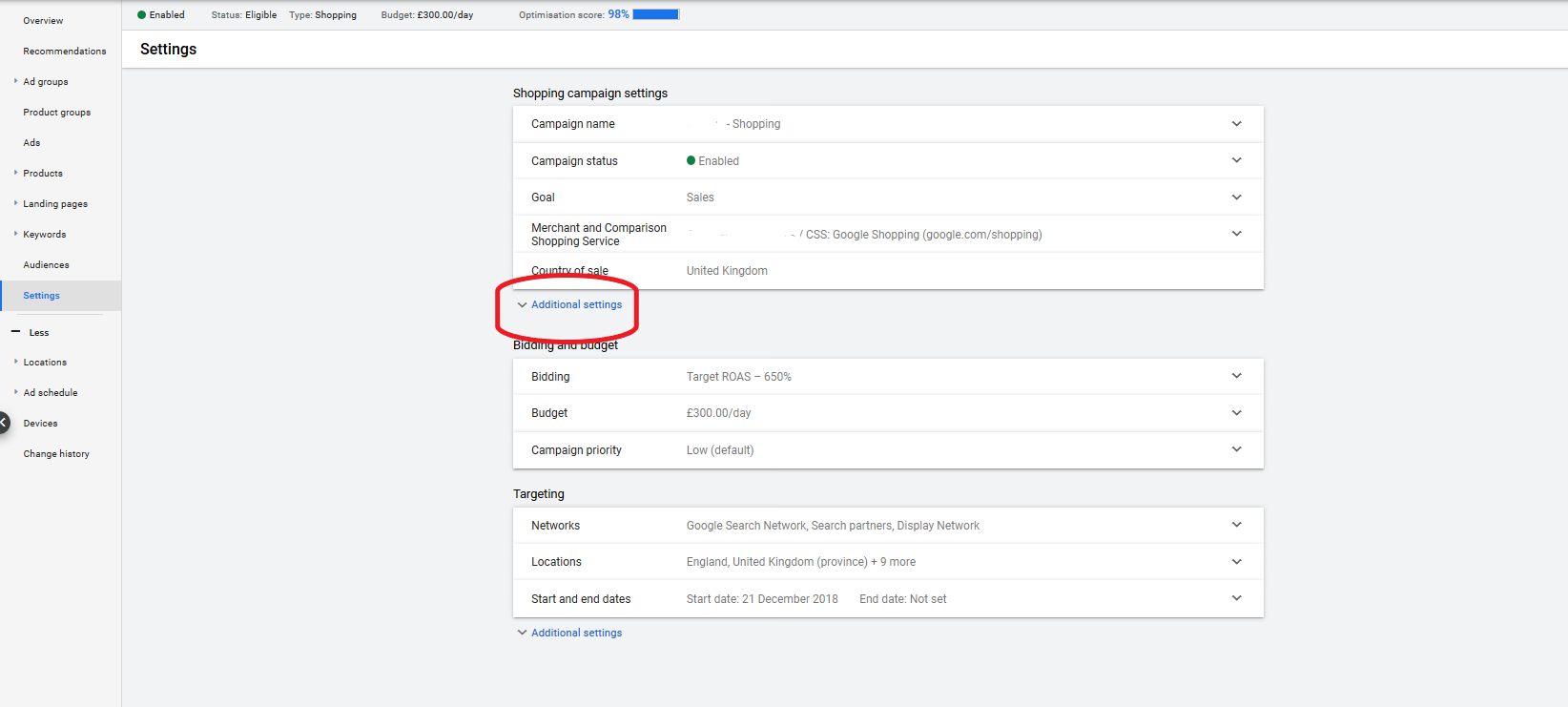 Once you expand the additional settings, you'll find an Inventory Filter setting. Here you can choose which categories of products you'd like to show in your campaigns.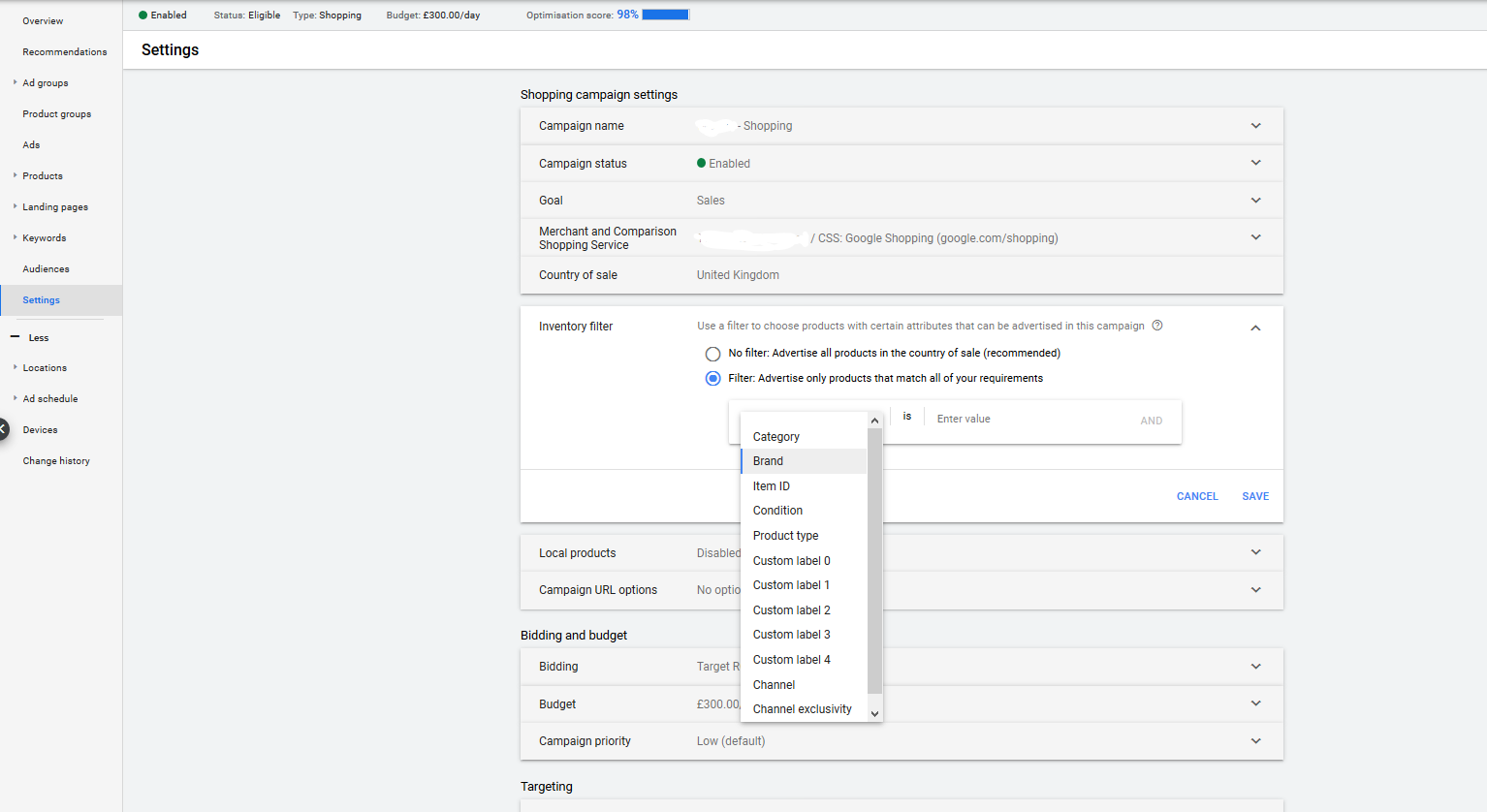 If you can't find the option that you want to segment your campaign by, for example price, then you need to head over to Google Merchant Centre to create a custom lable.
The Merchant Centre helps you manage your ecommerce ppc listings from your product feed. There's a function where you can overwrite the default feed values called "Feed Rules".
As an ecommerce PPC agency we often segment client campaigns in way that make sense for them. In the example below, you can see how we used Feed Rules to create custom labels based on price. This enables us to create campaigns, adgroups or product groups based on a products price bracket (custom label).