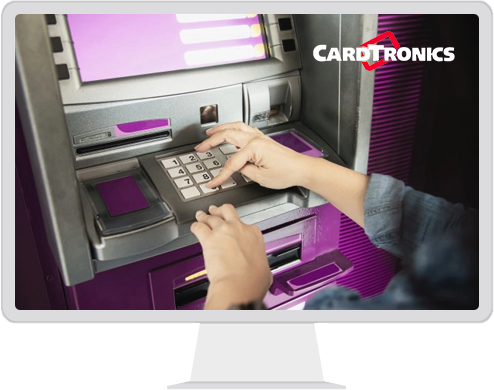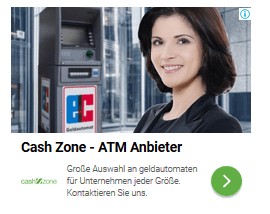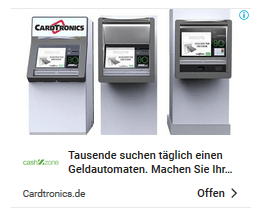 Keyword research was performed by native German speakers to find the true way Germans would search for this service.
As the search volume for the service was low, we used broader keyword matches but added an extensive negative keyword list & reviewed the search terms regularly to ensure relevence.
Display campaigns were created to raise awareness & drive demand.
All ads were directed to landing pages created by myWebhero to complete the customer journey & maximise conversion rates.
What We Did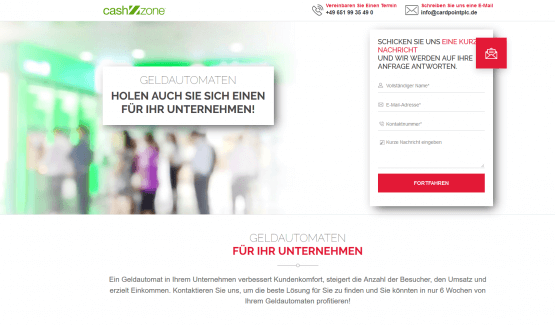 We helped Cardtronics quickly find new customers in Germany with a Google Ad campaign and landing pages.
Google & Bing Ad campaigns
Display campaign & ads
Native language landing pages
9 Campaigns
54 AdGroups
1,956 Keywords
114 Ads