More Ways To Advertise Online
What Clients Say?
Caramel Rock
A fantastic business. The level of industry expertise is of a high standard and their ability to remain with the times ensuring they are kept up to date with the move of our sector. Their level of professionalism is like no other.

---
Move It
myWebhero is a real asset to any business who wants to grow their online presence. I go as far as to say they have
single-handedly put our business on the map, in lead generation and helping to grow our sales. I'd have no hesitation recommending their services to other, they are clearly driven, innovative and easy to work with.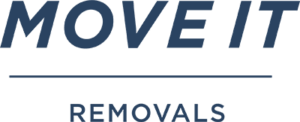 ---
Ellern Mark
Steve and his team are true experts in the complex field of search engine optimisation and website troubleshooting which has given me ultimate peace of mind as a marketing manager in charge of a large website and multiple work sites. They are always on the other end of the phone promptly if we need anything. I would thoroughly recommend myWebhero. Ellern Mede Marketing Team.

---
Tina Bollinger
My web hero have patiently helped us fix problems, improve our website and generally keep things running smoothly. Their knowledge of all things tech is vast! Nothing is ever too much trouble and it's a real pleasure working with all of their team.

---
Jack Grisley
Not all hero's wear capes, some build websites!
I cannot speak highly enough of Steve and his team, they are a great company and I would recommend them to anybody.
Last year I was looking at getting a website built for my furniture and gift shop. After meeting with lots of companies either giving me ridiculous quotes or trying to sway me to what they wanted rather than what I had in mind I had a meeting with Steve and his team.
After just one meeting I knew that myWebhero was a perfect fit to build exactly what I had in mind. They took my spec and come back with a very responsible quote and lead time to build the site.
They got on to the project straight away giving me regular updates, at every stage they was open to my requests making the change straight away, nothing was too much trouble. The process was very smooth from start to finish and has resulted in a fabulous looking site that is very responsive and customer friendly.
Once live my website has started to take orders straight away and can't wait to work with myWebhro for our SEO.

---
Richard Payton
myWebhero fantastic company!!
myWebhero are a fantastic company!!
Steve and his team have produced for us a brilliant website and have been running ad campaigns for the three years. Always there at the end of a phone to help with any problems we may encounter.
You couldn't find a better company than myWebhero Absolute Professionals!!!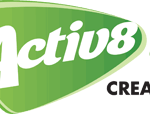 ---
Claire Pazza
"
We highly recommend MyWebhero…. The service from the beginning has been first class and we are incredibly happy with our brand new website. Thank you so much to all of the team for your fabulous suggestions and fantastic support. Claire and Gareth Parry - Enforcement Recruitment Solutions
"

---
John Constable
Highly recommended for managing online advertising campaigns, analytics and website development.

---
Julia Ramos
Great results!
Quick and attentive service that delivers great results for the brands!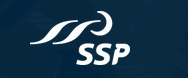 ---
Activ8 Creative
We met Steve & all the team at mywebhero in May this year and have built up a fantastic working relationship over the last 7 months. Very professional company, easy to work with and doing a great job on our new website. Looking forward to moving forward with our Google campaign in the New Year. We are very happy to recommend mywebhero to all of our clients.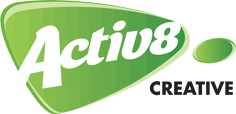 ---
Charlotte Cameron
Great company for my website, providing 5 * service to me, any problems they are a phone call away.
Would definitely recommend it to anyone.

---
Danielle Belton
Increased Turnover
Fantastic company to work with. They have increased our turnover dramatically through online marketing.

---
Liz
They really are web heroes; they are very knowledgable and helpful. I have dealt with a lot of web developers and online marketing companies, and this company really outshine them all. Definitely live up to their company name. Thank you so much for the advice and work that you did for me.

---
Premier Sailing
Calm, Efficient, Straightforward and effective.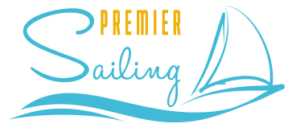 ---
Kevin Robert
Have been instrumental in helping us achieve our online sales target through Google Shopping and search campaigns.
The work they have carried out on the website has directly led to a 70% uplift in transactions.
Thank-you team myWebhero


---
Mark Lawrence
Great company for all your website & Google needs!
5 stars!

---
Lewis Meyer
Fast results and continuing to help my business grow. Would definitely recommend to anyone for help using PPC and SEO Work.

---
Steven Jones
Quick and attentive service that delivers great results for the brands!

---
Michael Beddall
Very good company, They know what they are doing and get it done.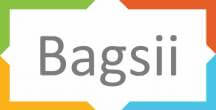 ---
Marc Skipper
'OMG - FABULOUS' After a disastrous period with the YELL Agency that resulted in us closing the business of 18 years, we regrouped and was recommended via Google to try 'MY WEB HERO'. We had immediate results and these sales have grown in both turnover and profitability. We have seen continued Growth of our campaigns and have plans in place to grow the business with MY WEB HERO - like it says on the can.....they truly are... 'MY WEB HERO'.....Highly Recommend

---
Gas Connect
Many thanks for your hard work and honesty, we look forward to increasing our spend with you over the coming months.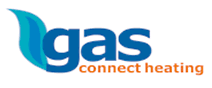 ---
Aim Skills
We have found myWebHero very effective and productive. We started with a small budget which has been on increase since then. They know their stuff and we are getting good value for money and return on our investment.

---
Alex James
myWebHero has brought a real breath of fresh air to our marketing and business development efforts. They're interested in the bigger picture and our business in general.  I've recommended them to a couple of business contacts as a company who can do what they say they can.

---