Let's look at some of the questions you need to ask when choosing a PPC company.
Why you might need a PPC Company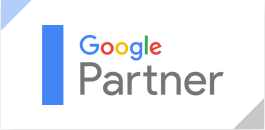 You are looking to start pay per click advertising for the first time
Your not getting the right results with your existing agency
You've been doing PPC yourself & now need some help
Questions
Whatever your motivation for needing the services of a PPC agency, there are a number of things you should consider finding out before hiring them.
What is the fee structure?
How long is the contract?
Are you an official badged Google Partner?
Are there any conflicts of interest with existing clients?
Do you know anything about my industry?
How long have you been established?
What Google specialisations do you have?
It's important when choosing a ppc company to get the right fit. Do you want a small one-man-band type agency when you have consistent contact with the expert in charge of your ads, or do you want a larger company with more experience & resources?
Think about the experience the company has. For instance if you are running an eCommerce business; do they have eCommerce & Google Shopping experience & Google Specialisations. Check that they can run campaigns in Google & Bing simultaneously.
Finally, get your prospective agency to create a strategy overview before committing. This way you'll get to see the level of creativity they apply to your campaign, how complex it will be & whether they understand your business or not.
Useful links: